EDUCATIONAL SERVICES SINCE 1997
Join us and See how the best is done!
At IEE we take great deal of pride in our work and services.
IEE, International Education Establishment & CANADA INTERNATIONAL since 1997 has offered the following service to International students and International universities and colleges in twenty five countries from around the globe:
Assisting international students to get admission in a reputable universities and colleges in twenty five countries. Those students included government sponsored students from Dubai as well as students privately sponsored by their parents
Organized International University Fairs in Canada and Middle East. Our fairs attracted exhibitors from twenty five countries worldwide: Canada, USA, UK, Ireland, France, Germany, The Netherlands, Spain, Italy, Hungary, Malta, Turkey, Cyprus, Egypt, Jordan, Lebanon, Kuwait, Bahrain, UAE, Oman, India, Pakistan, Taiwan, New Zealand and Australia. Please see testimonial from around the Globe on IEE websites.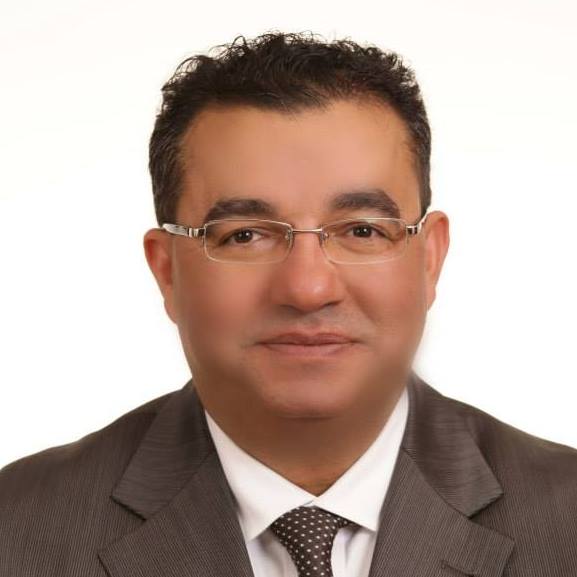 Dear Khalid thank you , the JETE was wonderful to attend and I hope a great success for you! The organization is of a very high standard, so thank you and your dedicated team! it's great to have made the connection with your company
It amazed me the number of students that were asking for graduate programs in Germany, I was overwhelmed by the quality of organization and the number of academically qualified visitors, DAAD, German Academic Exchange Service was very pleased with the results of the 9th Jordan Education Exhibition
It was one of the biggest fairs we ever attended in the Arabic Countries
You did an excellent job of organizing the fair
CETE was a very well organized and well promoted education fair. The organizers were supportive and attentive to all the exhibitors throughout and school visits chosen carefully to maximize potential. The exhibition itself was well attended, a testament to pre-exhibition publicity, and there was a good ratio of quality enquiries. In short, the fair was an excellent investment. I would attend again
Participating in the Jordan Education and Training Show was an exceptional experience. The whole atmosphere created by International Education Est. and Producer Khalid Al-Khalaileh. was genuinely rewarding. The support of Her Royal Highness Sumaya, as well as the visit to the best English language high school in Jordan, was of utmost importance in fulfilling our mission: recruiting students for Debrecen University Medical and Health Sciences Center's English language program of training medical and dental specialists. The visit to the brand new Philadelphia University, as well as the journey to breathtaking Petra, added a special ambiance to this very first visit to Jordan. I heartily recommend the Jordan Education and Training Exhibit to educational providers in all fields of training
A well targeted fair benefiting from excellent support, additional events and visits. Your team provided each exhibitor with opportunities to achieve their objectives
Excellently organized, ranging from the organization of school visits, right up to a meeting with the President of the Philadelphia University, Amman. The personal ambition of the organizer is to reach the right target groups for all exhibitors. Thank you very much for your efforts
The whole Exhibition package was an excellent way for SSH to start off in the Jordanian market. Due to the efficiently organized extra visits to schools and universities we were able to make valuable additional contact to students and potential partners …
The JETE was well organized and attended. I saw some highly qualified enquiries for both undergraduate and postgraduate programmes and I would seriously consider attend next years JETE
It was an opportunity to share the latest updates in regard of education and universities with a large number of young Jordanians
The large number of Visitors which exceeded our expectations, Thank you for your efforts and see in JETE 2006
Being the first exploratory visit, the exhibition gave an opportunity to Indian Educational Institutes to interact with students and know their requirements
Thank you for making the arrangements for CETE. We found the attendance highly interested and focused on their futures. The fact that there were relatively few compared to some other exhibitions was an enormous advantage. High quality, no time-wasting, and that must be testament to the sensible way you approach pre-show publicity. We recruited the numbers we required, at the high quality we demand, in three days at reasonable cost
Our institution was extremely happy with the precise organization of the fair and the personal attention paid to the exhibitors before, during and after the event.
The Jordan International Education Fair was a great starting point for our school to establish very useful and worthwhile contacts in Jordan. We have since received several students as a result of the fair, which was great for a new market. Overall the fair was well run and the organizers did all they could to make it a very memorable experience, by including extra activities for the participants, such as visits to universities and schools, as well as social events or trips to the many beautiful places in Jordan.
The International Education EST. and the International Education Magazine has done a marvelous job of raising Malaspina University-College and Malaspina International Collegiate's profile in countries where we have been virtually unknown. Potential students now have the opportunity to learn about Malaspina's programs, services, and location beautiful Vancouver Island