5 Reasons to study in Sweden
Deciding to study abroad is a big step and the options are nearly limitless. With a higher education system ranked second in the world and nearly 1,000 degree programmes taught entirely in English, Sweden is an attractive study destination for students worldwide seeking to complete their master's degree abroad.
It is sustainable, innovative and home to the Nobel Prize. Here are five reasons why studying in Sweden is a great idea.
Surrounded by creativity and innovation
Swedish universities emphasize creative and critical thinking. The non-hierarchical academic system means that everyone is encouraged and expected to contribute to debates and projects. This participatory environment fosters innovation: everyone's voice counts and all are welcome to contribute ideas.
This independence of mind and the fact that everyone can make their voice heard are two of the reasons why Sweden ranks among the world's most innovative nations. Another is that investment in research is among the highest in the world in relation to GDP.
Sweden's status as a leader in innovation and a home of trendsetters and early adopters is nothing new: the list of Swedish world-changing inventions is a long one and includes the seatbelt, the pacemaker and the music service Spotify.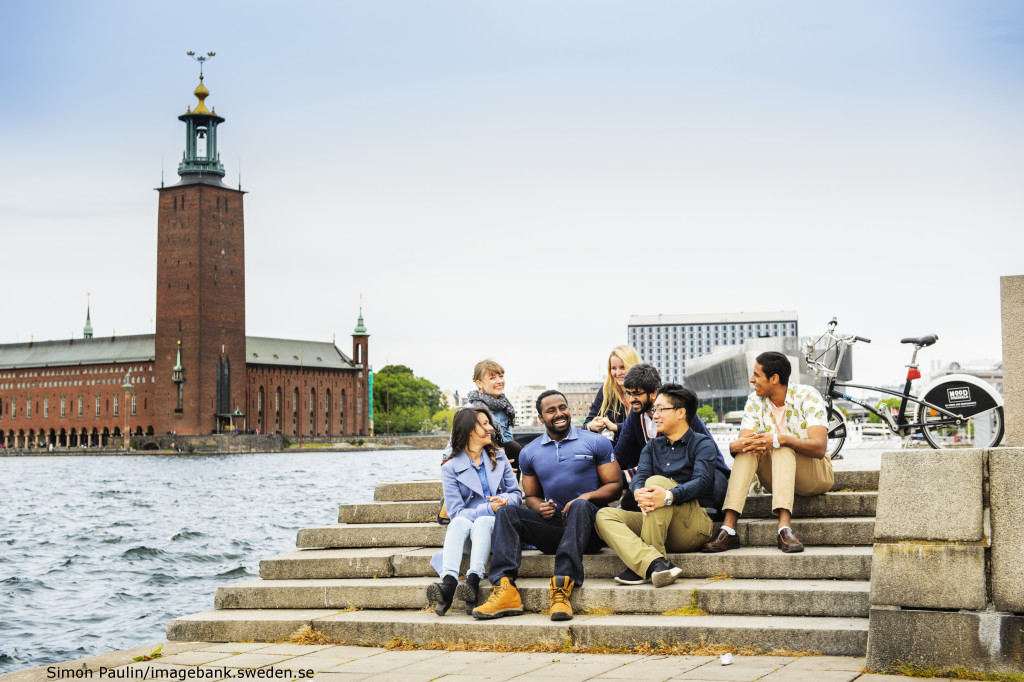 A challenging experience
The Swedish education has a strong focus on rationality, reasoning and applying knowledge so that it makes a real difference. The universities are challenging and life as a student is hard. Instead of receiving the information passively, students are encouraged and challenged to contribute, speak their mind and take their education into their own hands.
The difference this system makes is easy to see. Sweden is home to some of the world's best universities and has a long and proud history of academic excellence despite its relatively small population. The entire Swedish higher education system is ranked as one of the best in the world and academics and education are highly prized. Look no further than the Nobel Prize, the world's most prestigious academic distinction.
In addition, Swedish universities are well-adapted to the needs of international students, and Sweden consistently ranks in the top three in the world for English proficiency. International students will be able to use English with everyone they meet, from the classroom to the city centre.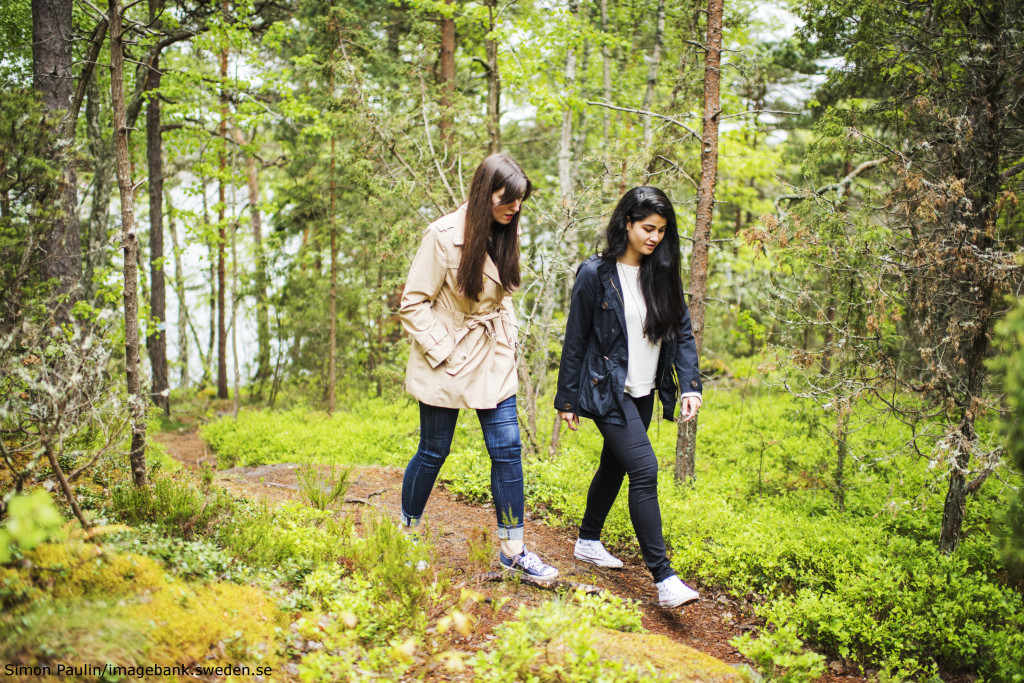 Sustainability and the environment are a focus
Sustainability and the environment are highly prioritised in Sweden and Swedes are keen to protect the environment. The nature is breath-taking with huge forests, beautiful beaches and snow-capped mountains. With its 29 national parks and nearly 4,000 nature reserves Sweden offers the opportunity to ski, hike, fish, swim and mountain bike.
It is therefore not without reason that Sweden has been named the most sustainable country in the world for its use of renewable energy. Environmental thinking and sustainability are a part of all aspects of life, including education. Studying in Sweden will give students the chance to draw on Sweden's deep environmental experience and apply its sustainable approach to their own chosen field.
Experience diversity and equality
Swedish society is known for its inclusiveness and equality. The country consistently places among the world's top countries in gender equality and lesbian, gay, bisexual and transgender (LGBT) rights in Sweden are regarded as among the most progressive in the world.
The belief that everyone is of equal value contributes to Sweden's consensus approach to getting things done, where everyone takes part in the decision-making process. Students learn during their studies how to balance different interests, needs and ideas to bring out the best in everyone and solve complex issues as a team. This ensures that Swedish graduates are ready for the job market with vital skills for a global career, where teamwork across cultures is the norm.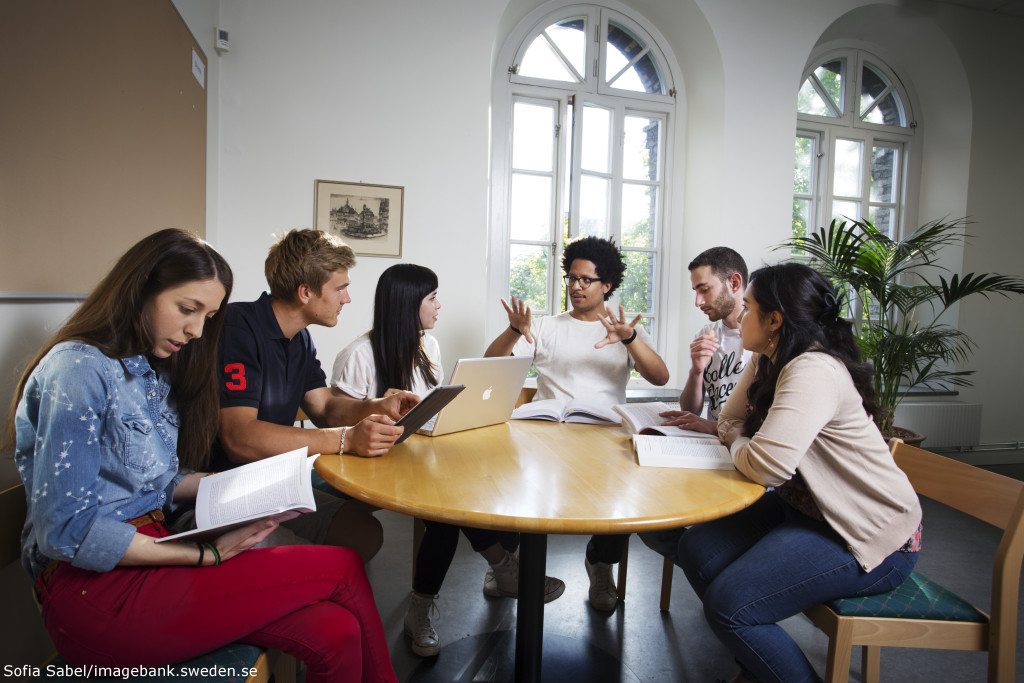 Ready for a global career
A global study asked CEOs around the world, which characteristic they valued most and the answer was creativity. And this is exactly what studying in Sweden will foster, along with other in-demand skills such as how to combine theory and practice, and how to navigate complex situations where there's no easy solution.  Students learn actual skills that are in demand right now. They are ready to solve problems and know how to use their creativity.
This is because many degree programmes in Sweden include internships, which are a great way to get real-world experience while also building a professional network.
In addition, Sweden is home to the largest number of multinationals per capita of any country in the world and is the birthplace of many world-conquering companies, including IKEA, TetraPak, Volvo, Ericsson, AstraZeneca and H&M. This means that getting on the career ladder here can really take you to places. International graduates looking for a job can apply to extend their residence permit for up to six month and after receiving a job offer here, they can apply for a work permit and enjoy the work-life balance that Sweden is famous for.
Ready to get started? Learn more on http://studyinsweden.se