The UK is the number one study abroad destination for many students from around the world. Four of the top six universities in the QS World University Rankings are in the UK and having a degree from the global leader in international education is valued by employers, universities and governments worldwide. The UK has a long history of welcoming international students and each year up to 300,000 students from across the globe choose to pursue an education in the UK, making it a uniquely cosmopolitan hub for global research, ideas and education.  A diverse range of inspirational UK alumni have gone on to achieve global success as world leaders, Oscar-winners, Olympic gold-medallists and Nobel prize-winners. Notable UK alumni include Desmond Tutu, Jimmy Choo, Bill Clinton and Aung San Suu Kyi.
Alongside receiving a first-class education, the UK offers students an unparalleled cultural experience.
The UK itself comprises of four countries; England, Ireland, Scotland and Wales – each with its own unique culture and identity. Given the relatively small size of the UK, you can travel to each of these countries with ease – in one week you could try haggis in a Scottish Castle, hike in the Welsh mountains, walk the Giant's Causeway in Northern Ireland, and visit the Queen at Buckingham Palace, London.  You can also reach mainland Europe in a few hours from the UK and experience the many cultures, histories and languages on the continent. This experience will undoubtedly enhance your studies and prospects, making you a truly global citizen.
For practical reasons, studying in the UK may also be the right choice for you. Courses in the UK are generally shorter than many other countries, reducing tuition and accommodation costs. You might also be able to work whilst you study to recover some of the costs of studying overseas – see UK Visas and Immigration for more information.
One of the UK's top universities is the University of Kent, situated in South-East England. Kent offers a superb academic environment, world-leading research, stunning study locations and a fantastic student experience.
Academic excellence
The University of Kent is in the top 10% of elite universities for international outlook (THE), and among the top institutions in the QS World University Rankings by Subject. With a global reputation for excellence, you can be confident of an education to be proud of and an experience to remember.
In a competitive global job market, a degree from Kent is highly respected. In the latest Research Excellence Framework (2014) Kent was ranked joint 17th* in the UK by the Times Higher Education (THE). In terms of research intensity, Kent outperformed 11 of the 24 Russell Group universities. With academics engaged in high-level research, students learn from some of the most influential thinkers in their field. In the 2015 National Student Survey, Kent received a rating of 89% for overall satisfaction, and Kent academics have been regularly awarded National Teaching Fellowships.
Kent offers a wide range of intellectually rigorous foundation, undergraduate and postgraduate degrees across the humanities, sciences and social sciences, as well as short-term study programmes ranging from summer schools to one term or one year courses.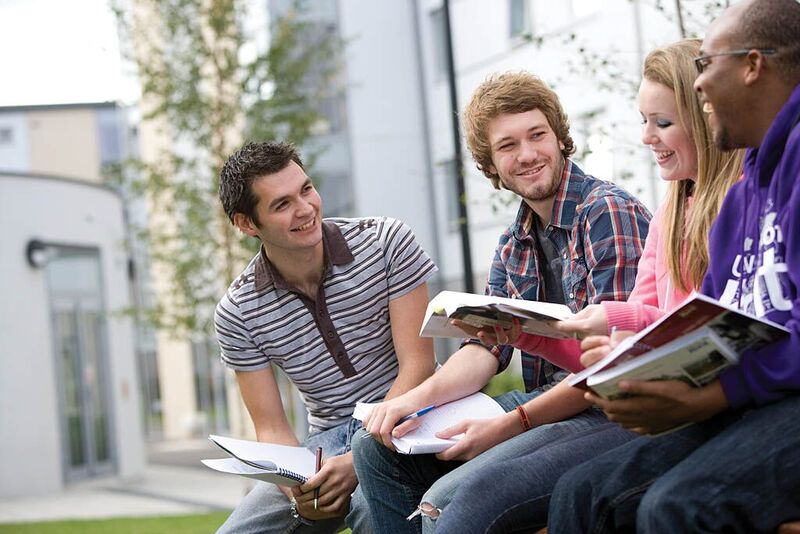 Stunning locations
Known as the UK's European University, the University has two campuses in Kent (South-East England) and postgraduate study centres in Paris, Brussels, Athens and Rome.
The fantastic location of Kent means that you can be in London in less than an hour by train, and Paris and Brussels in just 2 hours. This makes the University a popular location for international students keen to explore the bright lights and attractions of Europe's capital cities. Kent is known as the 'Garden of England' with many villages, castles, walking and cycling trails, orchards and vineyards. The county also offers miles of scenic coastline, offering a variety of water sports.
The University's main campus is in Canterbury, Kent, nestled in 300 acres of parkland overlooking the world-famous Canterbury Cathedral. The self-contained campus is a student village with social, academic and sporting facilities all housed in one place. Canterbury is a beautiful city with a unique heritage and vibrant culture. As you'd expect from a city with nearly 30,000 students, there's a rich social life. The city boasts many clubs, bars, restaurants and pubs as well as cinemas, sports facilities and a calendar of cultural festivals throughout the year. Each year thousands of students from around the world fall in love with Canterbury's diverse and cosmopolitan charm.
The University's Medway campus is a multi-million pound riverside campus with state-of-the-art buildings and facilities. This campus has won several design awards and its historic buildings were once part of a British naval base, making it a fascinating location in which to live and study.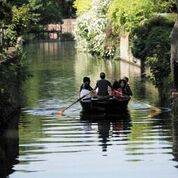 Global partnerships
The University of Kent has an excellent international reputation and enjoys partnerships with the world's top universities. Kent currently has over 350 links with institutions based outside the UK, including the University of Hong Kong, the University of Amsterdam and the University of California. These partnerships enhance Kent's global reach and provide its students with opportunities to take part in exchanges across the globe.
An inspiring place to study
Kent's international students receive an unrivaled experience from the start, enjoying exciting welcome events and a Buddy Scheme throughout their studies. With 149 nationalities represented at the University, Kent Union runs many national and religious activities as well as societies catering for a diverse range of interests from arts and theatre to sports. The University celebrates many cultural festivals throughout the year, including Chinese New Year, Thanksgiving, Diwali, Holi and the annual week-long Worldfest celebration.
The academic excellence, stunning locations and unique opportunities at Kent make it an inspiring place to study in the UK.